Road Closures July 14th - July 16th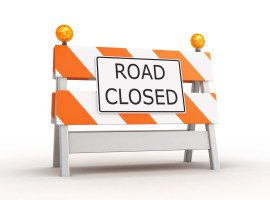 The City of Neodesha would like to inform our citizens that certain road closures will be implemented due to the need for Southern Star to conduct pressure testing of their gas lines.
Starting Wednesday, July 13 through Saturday, July 16 will begin the 11th & Tank intersection closure.  On Thursday evening, July 14 through Friday morning, July 15, the roads being closed will be between N 4th & N 11th Streets & Tank Street completely.  Traffic will be able to run north & south on 4th Street and north & south on 8th Street during these times.
Other items to make note of during this time:
* Please don't drive arounds barricades
* Only residents who live on Tank Street that cannot park in the alley will be allowed to enter their driveway.City Staff will be onsite to assist you to your residence.
* The tennis courts and park will be closed to all during the evening of July 14th.
If you have any questions concerning this, please contact our Public Works Department at (620) 325-2831. 
Thank you for your cooperation.
---