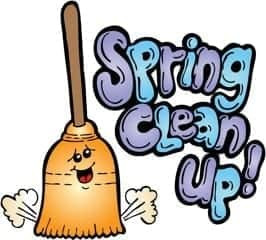 APRIL 18th - April 23rd, 2022
The City of Neodesha will be holding a Spring Citywide Cleanup beginning Monday, April 18th through Saturday, April 23rd, 2022.
The process will be handled like the City did last year. The City will have "roll off dumpsters" and other equipment available located at the City Shop at 1200 West Granby Street. All items can be dropped off and placed in the appropriately marked container.
Accepted items will be as follows:
Wood; metal; appliances; tires; paint; and household trash.
Brush and leaves need to be taken to the Brush Dump located at 5249 Quinter Road.
The Brush Dump and the Roll off Dumpsters will be open during the Citywide Cleanup on weekdays from 8:00 a.m. to 6:00 p.m. and on Saturday from 8:00 a.m. to 12:00 noon. Closed on Sunday.
Because we know there are some residents who are unable to haul their items to the drop off location, the City will do a one-time pickup on Wednesday, April 20th. This is by appointment only.  To be placed on this list you will need to call 325-4996 no later than 5:00 pm on Thursday, April 14th. If you get a voice recording, please leave your name, address, phone number and a brief list of what items you have to be picked up.
For any other questions regarding Cleanup Week, call the Public Works Dept at 620-325-2831.
---