PRESS RELEASE - NEODESHA MUNICIPAL COURT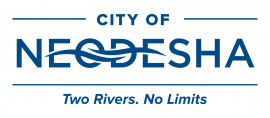 NEODESHA MUNICIPAL COURT – PRESS RELEASE
CITY OF NEODESHA MUNICIPAL COURT JUDGE ANNOUNCES DATES AND POLICIES FOR RESUMED COURT HEARINGS
Neodesha, KS – City of Neodesha Municipal Court Judge, Joslyn M. Kusiak, announces that Neodesha Municipal Court will resume beginning July 14, 2020 with additional policies as outlined below.
As part of our continual assessment on how to respond to the ongoing COVID-19 situation, the City of Neodesha Municipal Court has previously continued any appearances scheduled for March 24th through June 23rd.  Following the guidance of Governor Kelly's phased plan to reopen Kansas, Neodesha Municipal Court is to resume its normal schedule of holding court on the second and fourth Tuesday of every month beginning at 2:00 p.m. at City Hall, 1407 N 8th Street, Neodesha, Kansas beginning July 14, 2020.
All parties with a continued court appearance were mailed a notice with their rescheduled court date to their last known address, by first class mail.  A copy of the docket will be posted on the City's website by going to: neodesha.org/government/departments/municipal-court.  The docket will be updated periodically to reflect new court cases added.
Those desiring to pay their citations that do not require a court appearance may do so by visiting the City of Neodesha's website at www.neodesha.org, clicking on "Pay My Bill" and choosing option "Make Other Miscellaneous Payments".  Other payment options are listed below. To be excused from court, payments must be received on or before the scheduled court date.
Download the MOBILE APP (PSN Payments) for smart phone and tablet users (Mobile app can be picked up at Google Play or the Apple Store. Charges may apply.)
PHONE at 877-885-7968 (24/7)
IN-PERSON payments may be made at City Hall during regular business hours (Monday through Friday from 8:15 AM to 4:45 PM excluding holidays)
AFTER HOURS DROP BOX conveniently located outside City Hall at 1407 N. 8th Street (please no cash in drop box)
US POSTAL SERVICE:  Neodesha Municipal Court, P.O. Box 336, Neodesha, KS  66757
Additional measures are being implemented to protect the health of the community. Upon your attendance at your court appearance, we respectfully request you follow these guidelines:
All individuals must maintain at least 6 feet of distance between each other
Only individuals scheduled for court, intended to be called at trial witnesses, attorneys, and city employees may appear in person
You are strongly encouraged to wear a mask
If you have proof of insurance coverage as of the date your ticket was written and would like to provide it to the city prosecutor, you may do so.  We require at least three business days prior to your appearance. Email the insurance card and case number to our Interim Court Clerk Georgia Carnett at gcarnett@neodeshaks.org
If you are sick, have recently been exposed to anyone testing positive for COVID-19, or are high risk, stay home and contact the court as soon as possible by emailing gcarnett@neodeshaks.org  to schedule your virtual appearance.
Any further questions you may have regarding your court appearance, you may contact Georgia Carnett, Interim Court Clerk, at 620-325-2828, extension 208.
---