M-E-C Property Maintenance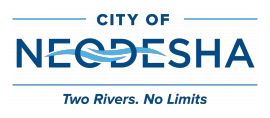 September 19, 2018

Neodesha Residents
Neodesha, KS 66757

RE: MEC Company Property, 1402 Main Street, Neodesha, KS

There has been concern expressed by some citizens over the City's response, or lack thereof, to the
unsightliness of the former M-E-C property located at the west entrance to town. City officials are
not unaware of the issue but have concerns over how to best address the problem.

The propet1y is privately owned and actually lies outside the City limits. While City crews could
address the situation, officials have issues with both jurisdiction and expense. City crews are
already stretched thin just addressing the mowing not only of City owned properties but those of
absentee owners and orphan lots. There is also the question as to whether City funds should be
expended outside the City's jurisdiction when funds are already in shmt supply.

It is important to note that the property in question is also tax-delinquent in Wilson County and, as
such, will be placed on a Sheriff s tax sale in the near future. City officials have a high degree of
confidence the property will be sold to a future owner, possibly in the next couple of months. At
that point the problem wi ll likely be resolved.

Please be patient and allow the process to run its course.
Thank you.
E. R. Truelove
City Administrator
---