The Norman #1 Museum is open from May through September. Features of this historic locale include:
65 -foot Oil Derrick Replica
RV Park (Call for reservations. The location is great)
Native American Artifacts ( Woodland Era to the Osage Indians of 1860's)
Historical Photographs and Art
Clown Memorabilia ( Thanks to Neodesha's very own Tom and Tammy Parish of the Ringling Bros and Barnum & Bailey Circus)
Antique Dishes
W.P.A. Doll Collection
Farm Implements and Tools
Law enforcement Items
Medical and Dental Instruments
Historical Information of Neodesha and Southeast Kansas
Chapel (Available for small weddings)
To learn more about the history of the well, download our one-page information sheet.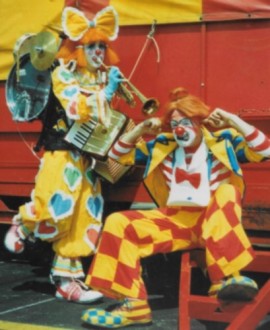 Contact
Brent Wheeler
Public Works Director
103 S. 1st St.
Neodesha, KS  66757
Email: bwheeler@neodeshaks.org
Ph: (620) 325-2037 during open season
The Museum is closed at this time due to the COVID-19 pandemic.
We will also be looking for a new Museum Director once all is back in operation.  Thank you for your patience.
Hours
May through September
Thursday- Friday
8:30 am - 5:00 pm
Saturday
8:30 am - Noon
---